CliniHealth is proud to announce our partnership with German Drug test Manufacturer SECURETEC Established in 1995, Securetec Detektions-Systeme AG develops leading edge technology to facilitate the detection of drugs and hazardous substances. We detect to protect – Securetec is proud to play a part in making today´s world a safer one.
Securetec technologies are successfully employed across a multitude of applications. In-house development and production facilities ensure that our products meet the highest clinical standards. Matters of security demand sensitivity and confidentiality – by close cooperation with our customers we can identify their specific needs and develop solution for effective day-to-day use.
Securetec provides solutions for traffic safety, customs and drug enforcement authorities across the globe as well as clinics and private companies. Our products guarantee fast, reliable detection of a diverse range of drugs and hazardous substances. For corporations, educational institutions and prevention organizations, we offer consultancy service.
With our extensive experience of the rapid identification of drugs and hazardous substances, we can develop and implement security concepts and training tailored to an organization specific requirement. Winner of multiple Awards Globally.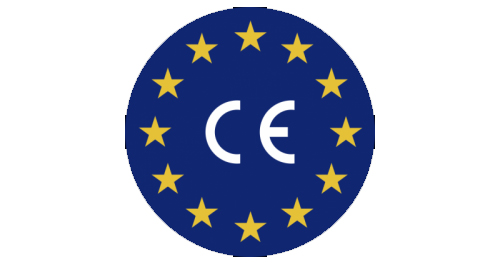 Research and Technology
Securetec can provide an extensive 20 year development experience in the field of lateral flow technology, point-of-care diagnostics and in vitro diagnostics.
In our Research & Development division specialist teams are working on innovative biosensors and quick screening tests for the point-of-care analysis. Hereby the emphasis and expertise is on detecting small molecules such as drugs but also hazardous substances like sulfur mustard gas.
Additionally we also provide comprehensive proficiency and experiences in the field of detecting microorganisms. Examples for market-ready and established product series from Securetec's team of Research & Development are:
DrugWipe® screening tests for the detection of drug consumption and trafficking
DrugID® quick screening tests for the identification of unknown drug substances
Point of care determination of Cholinesterase –  routinely measuring the blood cholinesterase level in the field and in laboratories
LOST rapid test for the detection of sulfur mustard contamination on human skin
In close cooperation with our customers, leading universities and industrial partners we are constantly optimizing existing rapid tests for new market requirements and developing new innovative detection systems and methods for future products. For further information look at our research & development offer at www.lateral-flow-test.com.
Drug test - at a glance Securetec delivers optimal support for efficient drug screening. Our customers particularly value DrugWipe® drug test for easy handling and the unique design for minimal sample volume. DrugWipe® rapid drug tests are currently used on every continent in over 30 countries worldwide (see Milestones), contributing to greater road traffic safety and detection of drug driving. Drug test DrugWipe® product benefits: · Certainty in detection of consumption: overall reliability greater than 95% · Faster test results: analysis in 3 to maximum of 8 minutes · Easy to read: distinctive test lines appear in cases of drug use.
SECURETEC SALIVA DRUG TEST DrugWipe® S

Colliodal Gold Technology
High Accuracy
Packed in 20s
One Step Easy Use
FDA approved
Ideal for insurance companies and those on a quit smoke programme
DOWNLOAD PACK INSERT
SECURETEC DRUG SURFACE TEST DrugWipe® F

Drug test for the detection of illegal drugs on surfaces. Drug handling or trafficking leaves traces. DrugWipe F drug test can be used for drug screening on a wide range of surfaces.
Application: Accident and emergency situations, prison services, occupational safety
Results available in: 3 - 8 minutes
Fast detection of the 5 most common drug groups: cannabis, opiates, cocaine, amphetamines and methamphetamines (including MDMA, ecstasy)
Features of the surface test:
Accurate detection based on immunoassay test principle. Specificity and reliability greater than 95%.
Optimised for all technical surfaces and tested for cross-reactions
User-friendly: Fits in any pocket. Easy sample collection and handling.
Fast results: Clear result within just 3 to 8 minutes max.
DrugWipe F is a highly established rapid test and used worldwide by professionals (e.g. police, customs) – several million tests sold."
DOWNLOAD PACK INSERT
SECURETEC DRUG SCREENING TEST DrugWipe® A

Accurate detection of drug use.
Application: Customs, border control, occupational safety
Results available in: 3 - 8 minutes
Fast detection of the 5 most common drug groups: cannabis, opiates, cocaine, amphetamines and methamphetamines (including MDMA, ecstasy)
Features of the drug wipe test:
The DrugWipe® A test reliably detects illegal drugs on surfaces, skin and saliva.
As a combined-application test, this drug wipe test is suitable for detecting traces of drugs on surfaces and in saliva.
User-friendly: Fits in any pocket. Easy sample collection and handling.
Fast results: Clear result within just 3 to 8 minutes max.
Fast detection of the 5 most common drug groups: Cannabis, opiates, cocaine, amphetamines and methamphetamines (MDMA, ecstasy).
DOWNLOAD PACK INSERT
SECURETEC WIPEALYZER

WipeAlyser is an electronic analyser.
It is used to objectively: • evaluate, • store and document rapid drug screening test results by mobile users. WipeAlyser is compatible with DrugWipe S tests.
The device returns a qualitative result, i.e. positive/negative. DrugWipe can still be evaluated visually.
The WipeAlyser result is authoritative. Drug combinations and cutoffs depend on the DrugWipe type used. DrugWipe® results in black and white.  The ideal mobile device for roadside screening and drug screening in the workplace.
DOWNLOAD PACK INSERT